2024 General Medicine for Palliative Care Physicians © (Webcast)
This course complements the Oxford Advanced Pain and Symptom Management course. Speakers are invited from other specialties in medicine, bringing their expertise to update our medical knowledge and enhance the practice of palliative medicine.
The course has been recorded - enabling you to watch at a time that suits you. Recordings afford all participants an opportunity to pause, reflect, look up the reference or watch a section of the teaching again.
Feedback from 2023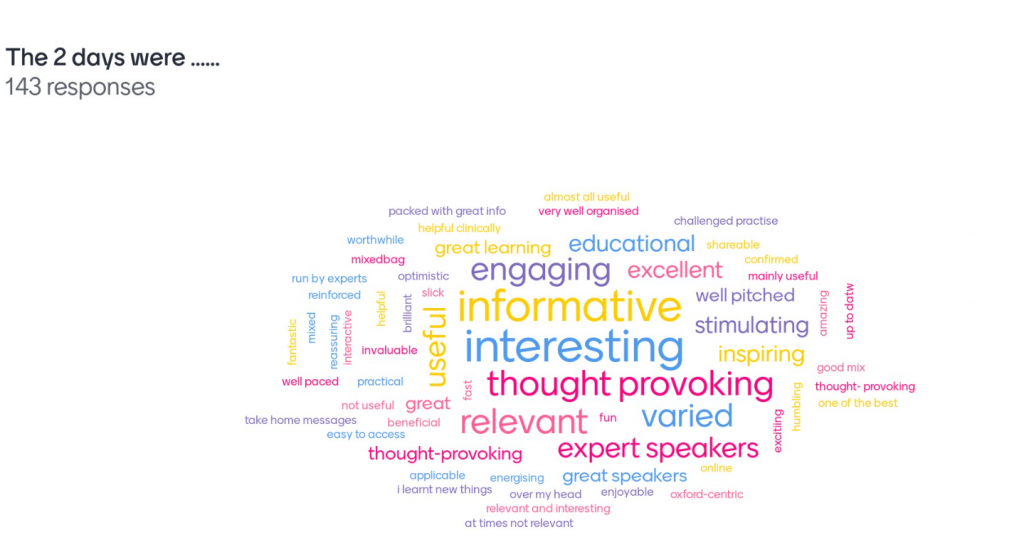 Educational Credits: Applied for 8 CPD points
+ Speakers
Confirmed speakers:
1. Dr Matthew Brook, renal physician. Dr Brook will speak about the use of iron, erythropoietin, phosphate binders and bone protection in patients who have advanced renal disease
2. Dr James Fullerton, clinical pharmacologist. Dr Fullerton will address deprescribing and polypharmacy.
3. Dr Cian Lannon, palliative medicine physician. Dr Lannon will speak about antimicrobial stewardship in our practice.
4. Dr Laura Nohavicka, specialist palliative care paediatrician. Dr Nohavicka will discuss symptom management strategies in young people transitioning to adult services and also working with expert parents.
5. Dr Paolo Polzella, haematologist. Dr Polzella will discuss the management of anaemia including transfusion of red cells.
In discussion:
Antimicrobial stewardship - our role as palliative medicine physicians
Deprescribing in palliative medicine - should we use tools (eg STOPPFrail)
Multiple sclerosis
The overlap between palliative medicine and the patient with a surgical emergency
Matters dermatological
+ Course Aims
The course aims to refresh and build your knowledge and skills in medicine to enable you to transfer your knowledge back to your clinical care
Objectives
By attending this course you will:
• Have an opportunity to enjoy learning with your colleagues
• Develop knowledge and skills to support your clinical judgments and enable discussions with your patients and those they love
• Have an opportunity to discuss with experts and your colleagues so that you can apply specialty knowledge to palliative medicine
• Be supported to bring your learning back to your organisation
• Have an opportunity to network with your peers
Key benefits include:
• A high standard of professional knowledge
• Excellent teaching
• Time for questions, discussion and building your networks
• Support to set educational goals for the coming year
• Superb value for money
• Experienced and enthusiastic administrative staff
• Focus on participants, not profit – any surplus ploughed back into education