Advanced Ethics in Palliative and End of Life Care © 2023
Still an opportunity to avail of this education - until Friday 5th January 2024.
Our 4th annual study day was a great success. Feedback from 2023: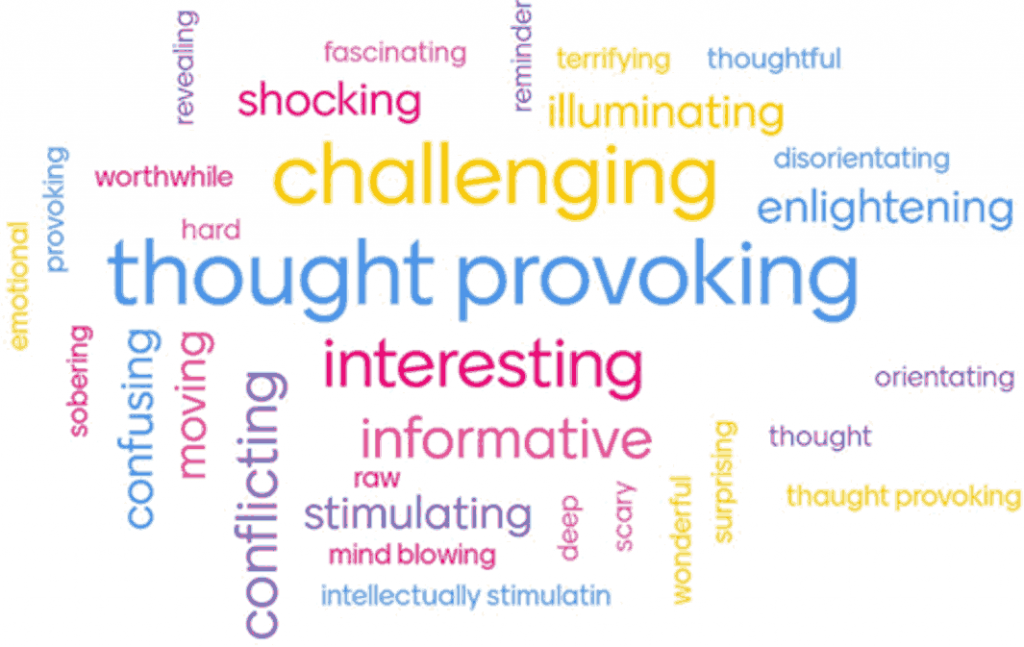 Save the date: 18th October 2024
Educational Credits: 5 CPD points (145668)
+ Speakers
Confirmed speakers:
Dr Richard Huxtable, Director and Professor in Medical Ethics and Law at the Centre for Ethics in Medicine, University of Bristol.
Dr Richard Huxtable is known principally for his work on legal and ethical issues in end-of-life decision-making and euthanasia, surgery and paediatrics and is the author of a number of books on these themes; Law, Ethics and Compromise at the Limits of Life: To Treat or Not to Treat? (2012), Euthanasia, Ethics and the Law: From Conflict to Compromise (2007) and (with Dickenson & Parker) The Cambridge Medical Ethics Workbook (CUP, 2nd edn, 2010). He has also produced numerous chapters, and articles for both academic journals and mainstream newspapers.
Richard is best known for his controversial position on the role of "principled compromise" in responding to conflict over the care of a critically ill, incapacitated patient. Huxtable has argued that the law governing both the welfare (or "best interests") of the patient and any wishes they might have conveyed, via an "advance directive" or through the appointment of a "lasting power of attorney", frequently fail to furnish clinicians and families with the guidance they require in these difficult cases. He has proposed that there is a case for "principled compromise" here, and has argued for greater ethical engagement, through a reinvigorated system of clinical ethics support, in which committees work alongside the courts to resolve the conflicts that can arise at the limits of life.
Dr June Jones, Senior Lecturer in Medical Education Edge Hill University
Dr June Jones joined the University in May 2019. Previously she had been Head of Healthcare Ethics and Law at University of Birmingham Medical School for 20 years. June's specialist interests are equality, diversity and inclusivity, which informs her teaching and research activity. June has won a number of awards, including a National Teaching Award from the Higher Education Academy for her innovation in teaching of bioethics and equality and diversity. June is currently Professional Ethics and Law lead for the pre-registration Medical School. She is also Health, Wellbeing and Conduct Lead, Disability Lead, Equality Diversity & Inclusion Lead and Electives Lead.
Dr Christopher Lyon, Fellow Leverhulme Centre for Anthropocene Biodiversity
Dr Christopher Lyon is an environmental social scientist and Fellow at the Leverhulme Centre for Anthropocene Biodiversity and Department of Environment and Geography at the University of York, UK. His research explores the social dimensions of resilience, adaptation, and transformation in response to environmental and natural resource challenges. Taking a strongly systems-oriented approach, Christopher explores the way different stakeholders understand and engage with ecological shocks and stresses over the short and long-term and at local, national, and global scales. He has advised on the set-up of major collaborative resilience projects bridging the academic and NGO sectors and regularly contributes to international academic and practitioner meetings, workshops, and conferences.
Professor Sir Jonathan Montgomery, Professor of Healthcare Law at UCL
Sir Jonathan Robert Montgomery is a British legal scholar who specialises in health care law. He is Professor of Health Care Law at University College London. Professor Montgomery was chair of the Nuffield Council on Bioethics, the leading UK bioethics committee, from 2012 to 2017. He was appointed Chair of the Health Research Authority in 2012. He was replaced by Professor Sir Terence Stephenson on 1 September 2019. In March 2017 he became a member of the European Group on Ethics (EGE), which is the leading European bioethics committee He is a regular contributor to items in the media, including the BBC and broadsheet newspapers, and has given evidence to the UK Parliament. In December 2018, he was appointed Chair of the Oxford University Hospitals NHS Foundation Trust. He was appointed a Knight Bachelor in the 2019 New Year Honours for services to Bioethics and to Healthcare Law.
Panel discussion with Professor Derek Willis and Dr Idris Baker
Professor Derek Willis, Medical Director Severn Hospice, Shrewsbury
Professor Derek Willis is Medical Director at Severn Hospice (Shropshire and Midwales) and an Honorary Chair at the University of Chester in Bioethics and Palliative Medicine. At present he is working in partnership with Robert Jones Agnes Hunt Hospital and Muscular Dystrophy UK to explore what palliative medicine provision should be for adult patients with Muscular Dystrophies? He has been part of a governmental review at the House of Lords concerning this.
Derek is both GP and Physician trained and has worked in New Zealand, the Midlands and the North East. He teaches Medical Ethics at three Universities and has a higher qualification as well as a research interest in the subject. He is academic rep on the WMCares research collaborative.
He is currently Treasurer of the APM and is on their Ethics Committee.
Dr Idris Baker, Consultant in Palliative Medicine, Ty Olwen Hospice, Morriston Hospital, Swansea
Dr Idris Baker is a consultant in palliative medicine in Swansea. He grew up in Knighton and Bangor and trained mainly in Cambridge, London and Leicester. He has interests in the theoretical and applied ethics of end of life care which he has studied at Keele University. Before taking up his post in Swansea he was visiting scholar at the Hastings Center in New York, looking at questions of autonomy and proxy decision making. He currently has responsibilities in medical management, postgraduate training and education, and clinical ethics, but although he has read a couple of books he has learnt most of what he knows at patients' bedsides. He teaches and speaks widely on palliative care and ethics on undergraduate and postgraduate courses and with other groups.
+ Course Programmes
09.00 Welcome and opening remarks
09.15 Professor Jonathan Montgomery: Conscientious objection and the law
10.15 Break
10.25 Dr June Jones: People of faith (using the healthcare service) and their view on death and assisted dying
11.25 Break
11.40 Professor Richard Huxtable: The law and assisted dying
12.40 Lunch
13.15 Dr Christopher Lyon: Reflections and concerns, the view from a family perspective
14.15 Panel discussion with Professor Derek Willis and Dr Idris Baker
15.00 Closing remarks
+ Course Aims
Aim:
The conference aims to build your knowledge and skills in the field of ethics and enable you to transfer your skills to clinical care
Objectives
By attending the conference you will:
• Have an opportunity to enjoy learning with your colleagues
• Develop your ability to apply knowledge gained to the management of clinical issues with ethical complexities in your practice
• Develop knowledge and skills to impact and support the decisions considered by your patients and those they love
• Be supported to bring your learning back to your organisation
• Have an opportunity to network with your peers
Key benefits include:
• A high standard of professional knowledge
• Excellent teaching
• Time for questions, discussion and building your networks
• Support to set educational goals for the coming year
• Superb value for money
• Experienced and enthusiastic administrative staff
• Focus on participants, not profit – any surplus ploughed back into education